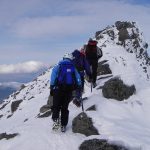 Contact Pammy 07825 604 003 / pammy@backbone.uk.net and let's get the ball rolling! 1:1 consultations to support the development of robust, safe and sustainable outdoor organisations led by Black, Asian & Ethnic members – We will come to you!..You let us know what you need and we will see if we can support you.
For example volunteer training, organisational development, technical skills, group experiences. dating agency with other sector organisations etc.
Examples of organisations we are currently supporting:  continues to grow!!
Active Inclusion Network / Muslim Hikers 
Royal Botanical Gardens Edinburgh
Cairngorms National Park Authority
Ramblers Scotland / Ramblers UK
Scottish Refugee Council / Pachedu African Community
Royal Society for Protection of Birds (RSPB)
Hijabi Bikers / Women on Wheels Glasgow